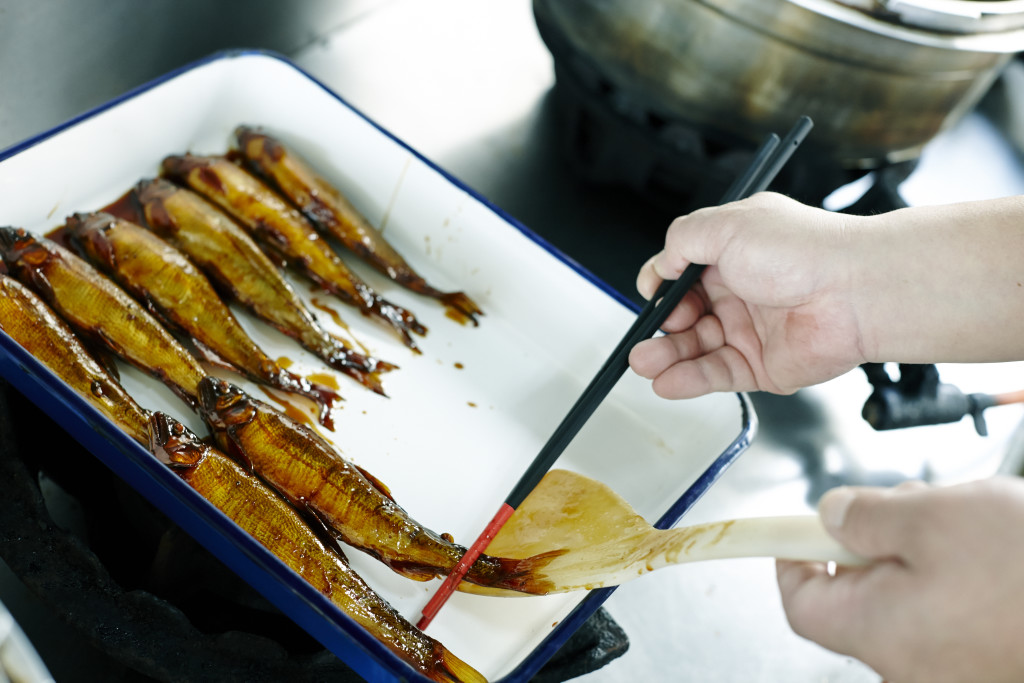 Kadokuwa Shoten is an established shop of tsukudani (fish boiled in sweetened soy sauce) with a history of 140 years since its foundation at the end of the Edo period.Its unique trade name Kadokuwa commemorates its godfather, Kuwajiro.
Kadokuwa's flagship products are the tsukudani of shirahae fish (a type of Opsariichthys platypus) and of ururu fish (Rhinogobius brunneus) caught in the clear main and branch streams of the Nagara River.Many customers have loved our tsukudani for many years, even though some products occasionally run out of stock because the catch is declining each year.
Kadokuwa also makes and markets other tsukudani products using local materials.
Because the tsukudani of ikadabae (using shirahae fish), ururu, and moroko are made of small fish, we pack and sell these products by weight after receiving an order. These tsukudani products are stored in boxes of Shunkei lacquerware called Kiridame, which have been used for many decades. After we receive an order, we weigh and pack tsukudani for customers.
Last year, our tsukudani of honmoroko fish was selected for in-flight meals served in the business class of international flights by a major Japanese airline. Honmoroko is said to be particularly delicious among other fish of the carp family that have been eaten since long time ago. Although its tsukudani is only available in a limited season, please take the chance to taste it.